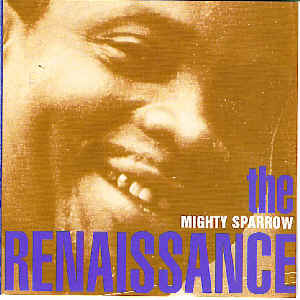 MIGHTY SPARROW - THE RENAISSANCE
$12.99 $10.99 On Sale!
0289

THE RENAISSANCE CD by THE MIGHTY SPARROW is a power pack release with hot CLASSIC tracks where Sparrow displays his versatility,Tracks include "Ah Fraid Pussy Bite Me","Lying Excuses", School Days","Everybody Go Get","Village Ram","Bois Banday Medley","Drunk and Disorderly Medley","Fat Man","Mas In Brooklyn" and many more.
Well, "the Village Ram" or "Dr. Bird" as he is sometimes called, demonstrates his craftiness in explaining that"sixty million Frenchmen can't be wrong" and "Doh worry your head over me".